Now that spring is officially here and the weather's warming up, it might be time to shake off that winter funk and enjoy some fresh air! And whether or not your kids are jumping into spring sports, a bit of outdoor family fun on the weekends is always a hit. Here are some fun games to try in your backyard or a nearby park: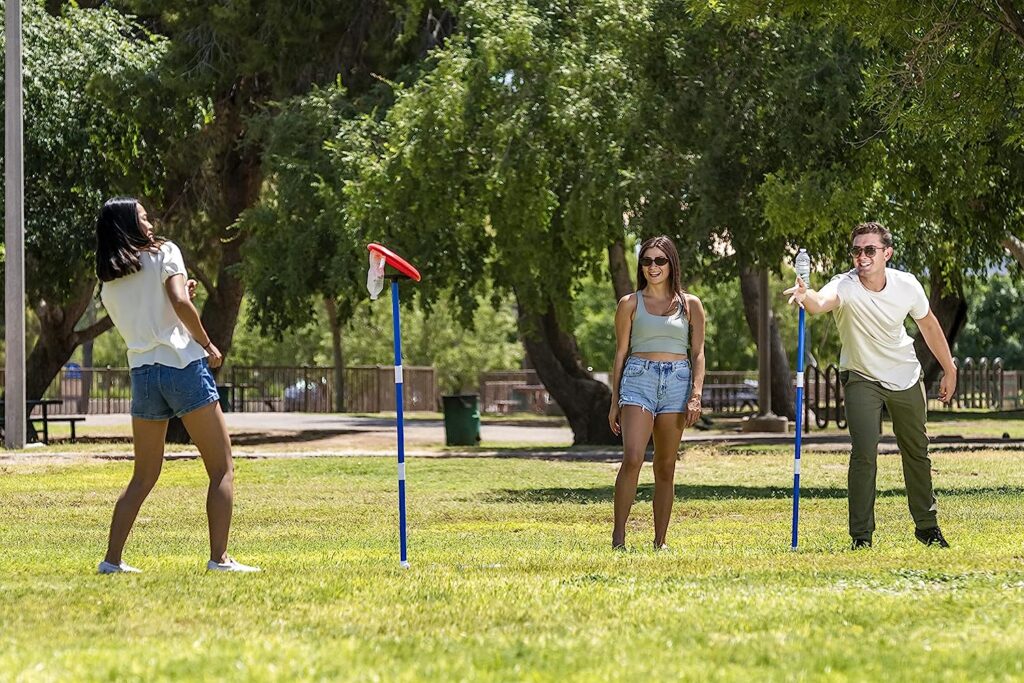 Polish Horseshoes
In this simple but addictive game, the aim is to knock your opponent's bottle off a pole with a frisbee. Points can be awarded for doing so, and even awarded to the opponent if they're able to catch either the bottle or the frisbee before they hit the ground. It gets pretty intense!
Unless you're into woodworking you'll likely need to buy the poles. But, you probably already have a frisbee on-hand, and full water bottles work perfectly well for the bottles.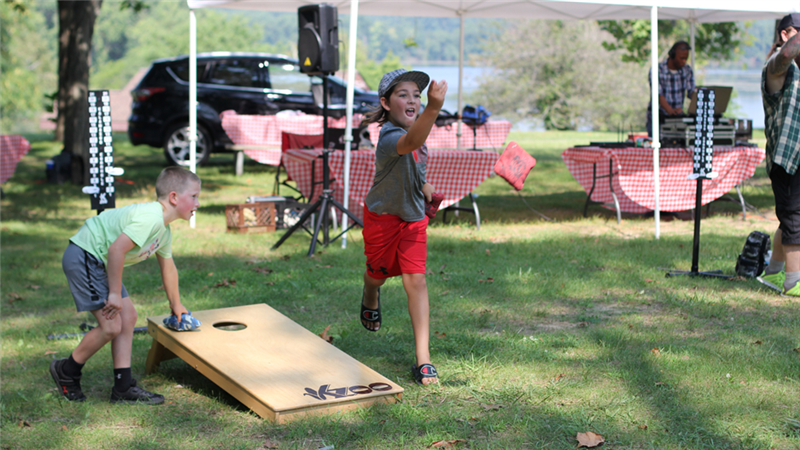 Cornhole
A classic yard game, especially here in the Midwest, cornhole is also sometimes called "bean bags" or simply "bags." You get points for landing your bean bag in the hole or on the board, and the first team to a certain number of points wins. Pretty straightforward!
For this game you'll probably want to invest in a good quality set. Cheaper sets with plastic boards and lighter bean bags just don't work as well and definitely take away from the enjoyment of the game, especially when the wind picks up!

Badminton
You're likely familiar with badminton already, but may not have thought about playing it at home. However, badminton sets can be surprisingly affordable, and make for a lot of two-on-two backyard fun. Plus, once you get better at it it can be a very fast-paced game, providing the fam with more of a workout than you might think! To keep the game contained, court boundaries can easily be marked out with some cones or white string.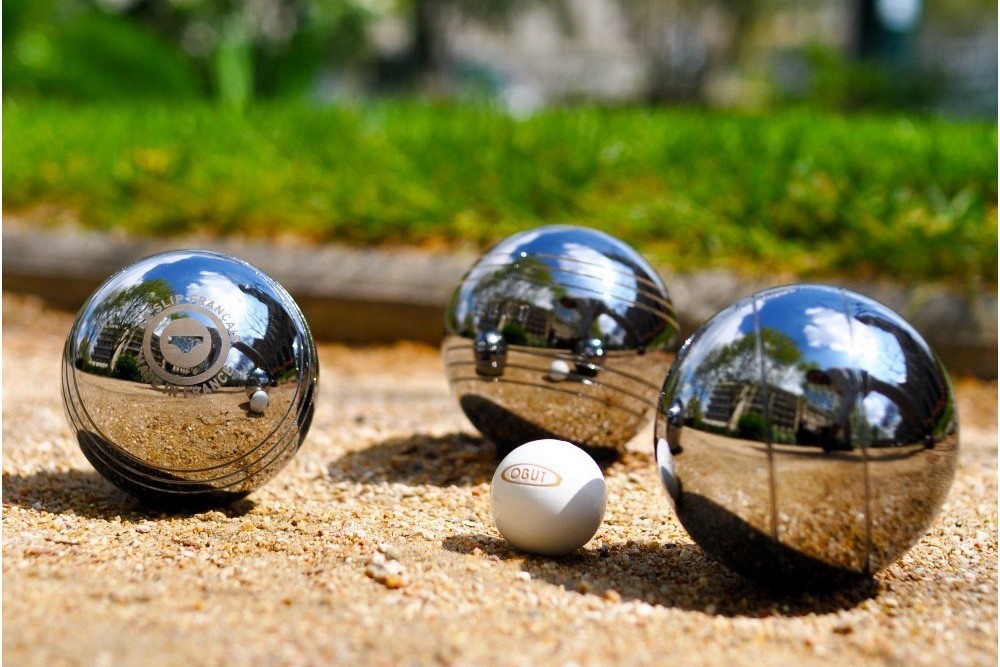 Pétanque
Similar to bocce ball, pétanque is the fancy-sounding French version. The reason we recommend it over bocce ball, though, is because it doesn't require a certain type of court and can be played on almost any surface (bocce ball courts typically have walls and a smooth, hard surface). So, pétanque can be played just fine on grass. It also has smaller, lighter balls that are easier for younger kids to throw.
Standard pétanque balls are made of hollow steel, and the balls are differentiated with etched markings instead of colors. So, look for this kind of set to keep things très authentique!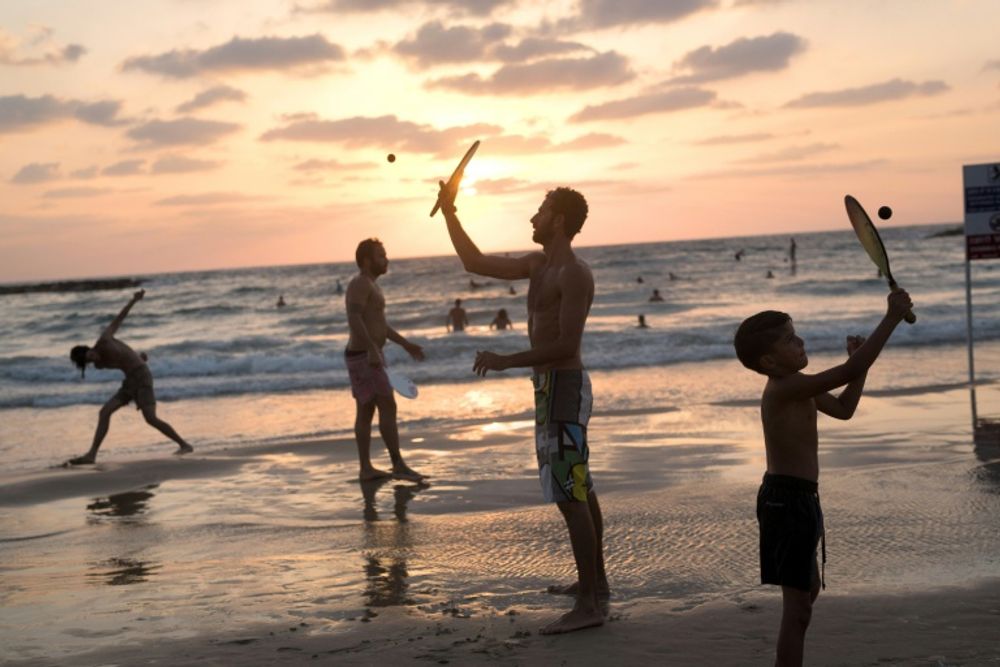 Beach Paddleball
You don't have to be on sand to enjoy this game! And it's a simple one — just keep the ball in the air for as long as possible. In that sense, it's more of a collaborative team effort than a competition, and you can certainly play with more than two players. See how high of a rally you can get!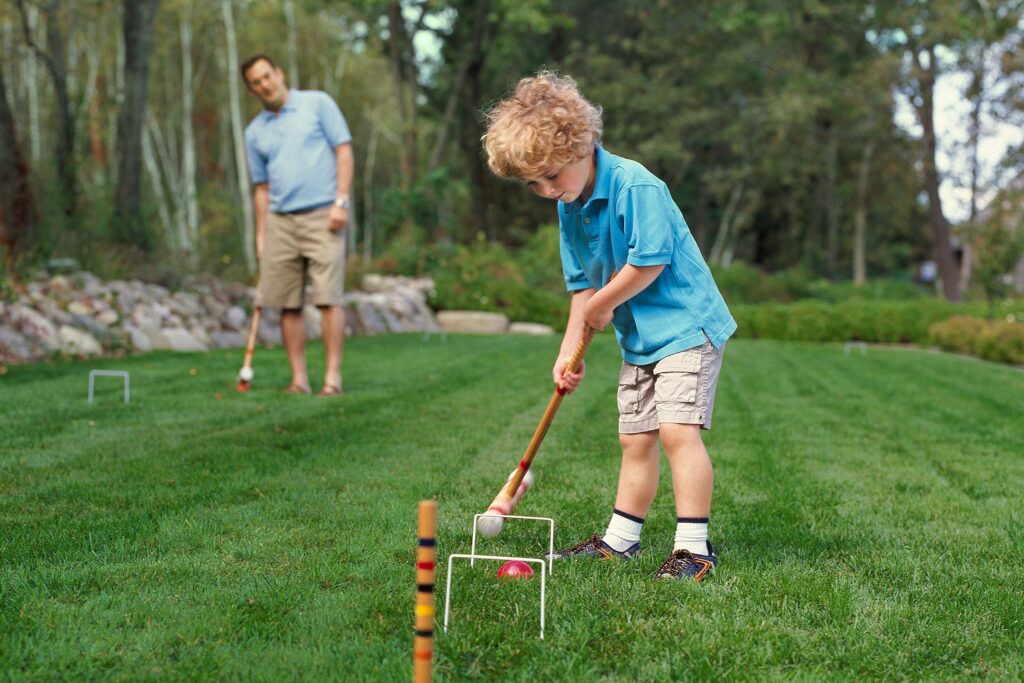 Croquet
I know what you're thinking — rich people in white sweaters sipping tea or gin and tonics? Well, croquet has come a long way since its invention by the British elite. It's a fun, family-friendly game that's easy to learn yet requires enough skill to keep you coming back time and time again. Also, you get to design your own course! So the kids will enjoy the creative process of figuring out where to place the hoops that you'll need to whack your ball through.
Because most croquet sets are made of solid wood and metal, admittedly they can be a pricier purchase up-front. But if you think it's a game the family will enjoy, and you have a good amount of space in which to create your course, it could be a very worthwhile investment.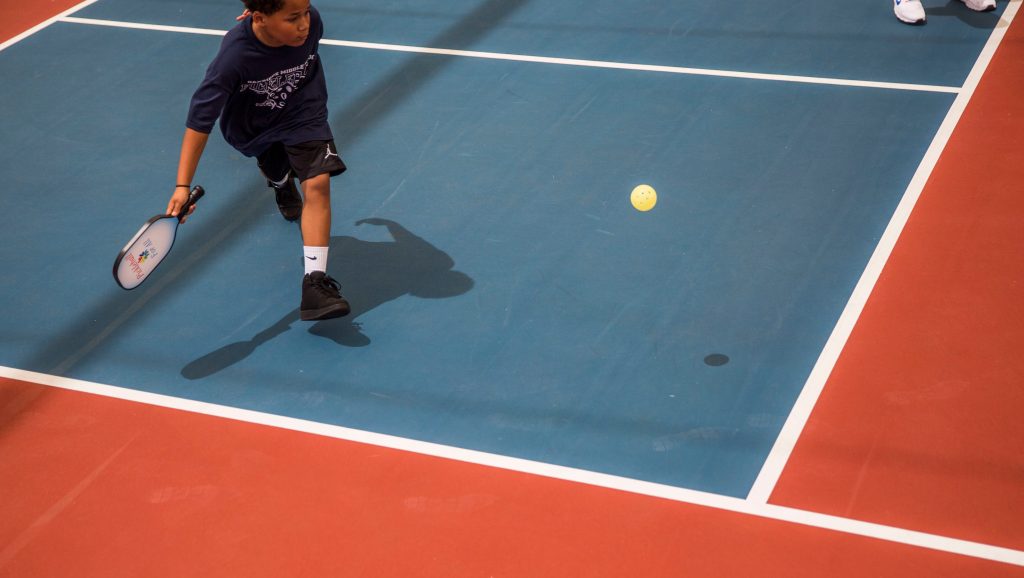 Pickleball
Okay, so this one's more of a driveway game than a backyard game, but we're including it nonetheless because it's so simple to play and so much fun. Think of pickleball as mini tennis — less running, less technique required, but still a great workout. There's a reason it's one of the fastest growing sports in America right now!
Best of all, a pickleball set can be had for cheap, and the portable net is easy to take down and set up again whenever you're ready for your next family match.