It inevitably happens to every parent. You're having a wonderful morning — the birds are chirping, the coffee's hitting the spot, your stocks are up — then your child enters the room and you greet him or her with a big, warm hug. And suddenly…BAM. It hits you.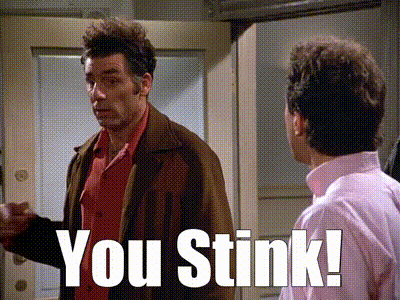 Yes, your sweet little baby's developed the funk! "But they're still so young," you're thinking. "Is it normal for them to already be stinky? And is it safe to give them deodorant?" Great questions — let's answer them!
The Short Answer
First, to cut to the chase and address the title of this article right away (and likely the main reason you're reading this right now):
Question: At what age should a child start using deodorant?
Answer: As soon as they start to smell! It is safe for a child to use deodorant at any age, as long as the deodorant used is safe for their sensitive skin.
According to Dr. Bryan Kuhn, a poison education specialist with Banner Health:
"There is no proven harm in your child using deodorant and antiperspirants. It just comes down to your personal preference."
So if you're ready, and they're ready, go for it!
What Makes a Deodorant Safe for Kids?
A child's skin is considerably more sensitive than ours, so it has different needs. That's why simply buying your child an adult deodorant isn't a great idea. Children need gentler products that use alternatives to some common ingredients that our tougher adult skin is better equipped to handle.
So, when it comes to deodorant, which ingredients should be avoided for kids? Nowadays most natural deodorants leave out aluminum — a suspected (although not 100% proven) neurotoxin and carcinogen — but there are some others to look out for as well. Common deodorant ingredients such as baking soda, propylene glycol, and artificial fragrances can be very irritating to a child's sensitive skin, causing painful rashes or allergy-like symptoms.
Read our earlier blog post, entitled "Why Not Just Buy My Kid an Adult Deodorant?", to learn more about five of the no-no ingredients to look out for in deodorants for kids.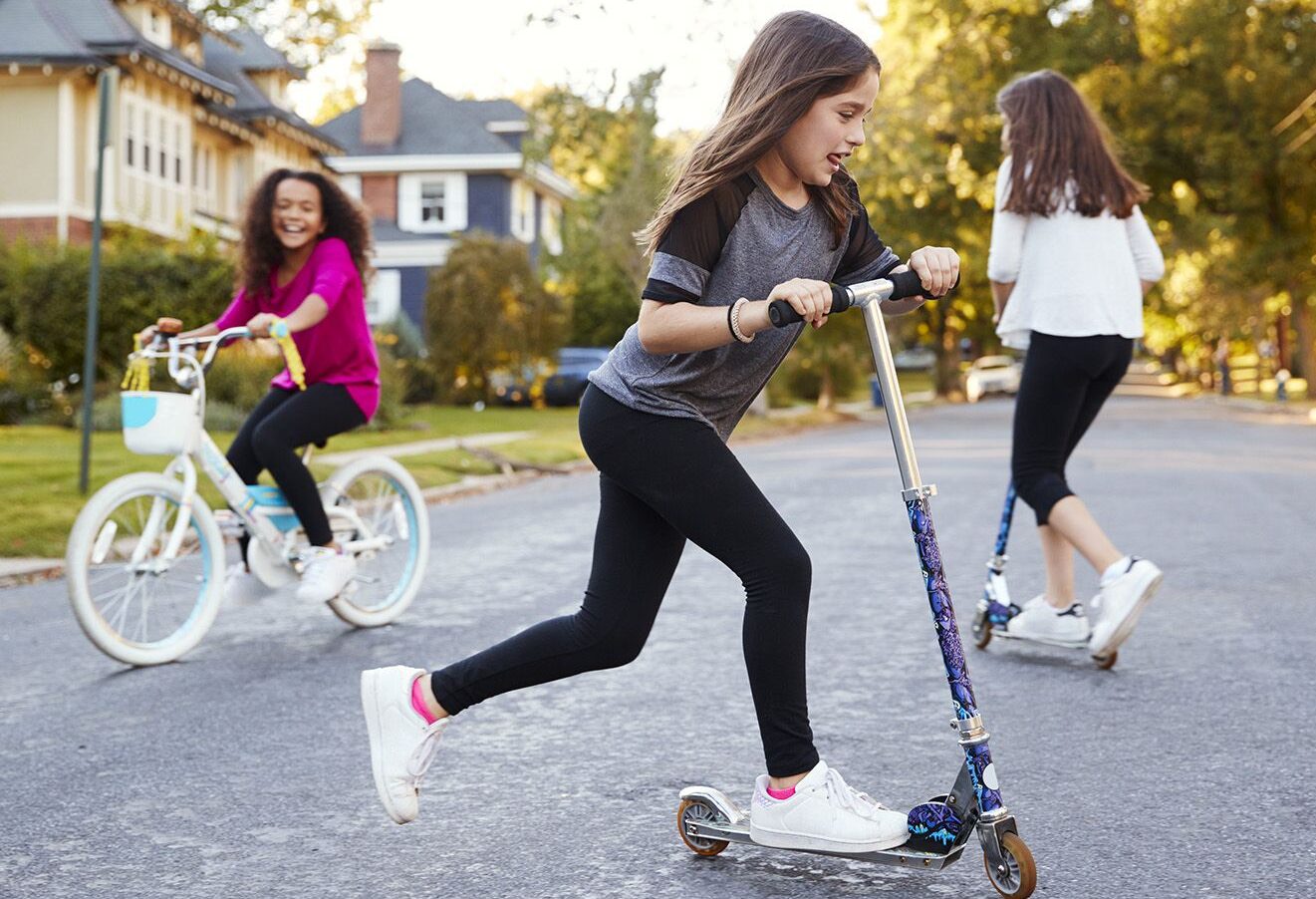 Is It Normal for Young Kids to Have Body Odor?
Yes! Let's face it, everybody stinks eventually. While perhaps most commonly associated with the onset of puberty between the ages of 9 and 14, the development of body odor can, and often does, happen much earlier, especially for kids who are very active.
As a maker of a gentle, natural deodorant for kids, we have kids as young as 5 years old using our product. We also have plenty of high-schoolers using it as their first-time deodorant. So as you can see, every child develops differently. There's really no standard age for the arrival of body odor.
What Causes Kids to Have Body Odor?
Body odor is essentially the not-so-nice-smelling gases that develop when bacteria on your skin feed on your sweat. Or, put more simply:
Bacteria on Skin + Sweat = Bacteria Dinnertime = Bacteria Farts = Body Odor
All of this is perfectly normal, but why do some kids get it earlier (or more heavily) than others? Here are some reasons why:
Body Chemistry: Everyone's body chemistry is unique, with a different genetic makeup, skin flora, and propensity for sweating. This is one you can't control — some kids are just naturally more likely to get stinky than others!
Heavy Activity: Kids who are more active will generally sweat more, which provides the bacteria on their skin with more food which, as we covered above, leads to more odor!
Bathing Habits: Some kids can be a bit stubborn with their cleanliness routines and don't like to shower — or forget to do it, or just run out of time. Bathing removes odor-causing bacteria from the skin, so lengthy spells between washes can cause those bacteria to flourish.
Clothing: Some fabrics can actually accelerate and worsen body odor. For example, synthetic fabrics such as polyester and nylon are generally not very breathable, so they tend to trap in body heat which leads to increased sweating and odor. Wearing shirts made from breathable fabrics, such as cotton, will give skin the airflow it needs and help minimize body odor.
Keeping an eye on your child's bathing and clothing choices, combined with regular deodorant use, will help keep the body odor at bay!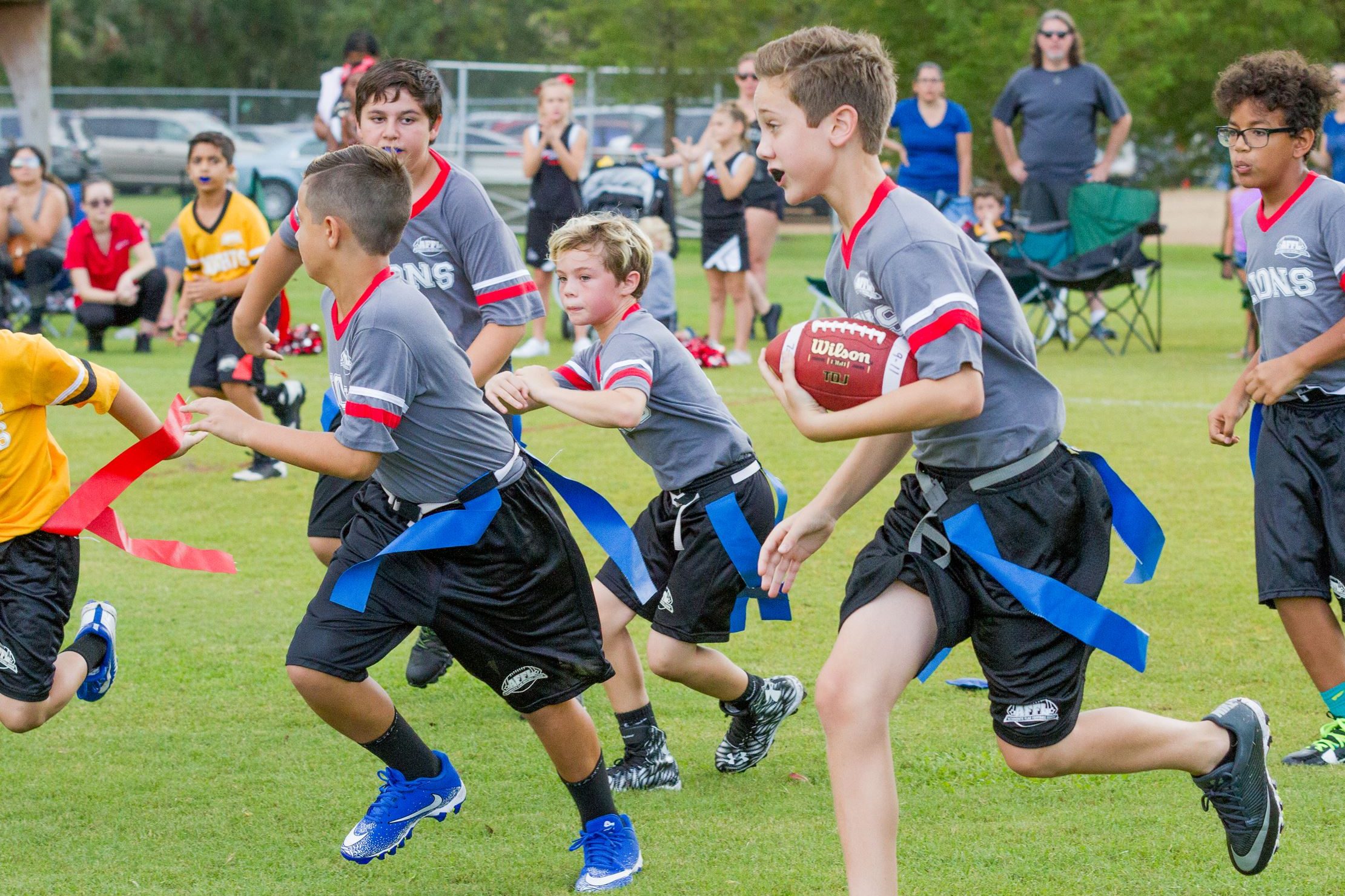 What's the Best Deodorant for Kids to Use?
Naturally, as makers of deodorant for kids and teens, we think ours is the best. But not just because we make it. In fact, the reason our company exists is because we tried most of the other kid deodorants out there and each one fell short in one way or another. We saw an opportunity to solve those shortcomings and create a truly great deodorant for kids.
Here's why we can confidently and proudly say that Kobi Sport Deodorant is the best choice for your little stinkers:
| Benefit | Kobi Sport Deodorant | Most Other Kids' Deodorants | Explanation |
| --- | --- | --- | --- |
| Aluminum-Free | ✅ | ✅ | Most natural deodorants nowadays leave out the aluminum |
| Paraben-Free | ✅ | ✅ | These no-no preservatives are commonly avoided |
| Baking Soda-Free | ✅ | ❌ | Baking soda is irritating to skin, but most natural deodorants still use it! |
| Propylene Glycol-Free | ✅ | ❌ | A stabilizer made from petroleum that's still commonly used in deodorants |
| Allergy Friendly | ✅ | ❌ | No dyes, nut oils, soy, or silicone here! |
| Sport Strength | ✅ | ❌ | Designed to last through heavy activity |
| Goes On Clear | ✅ | ✅ | No white marks |
| Easy to Apply | ✅ | ❌ | Stick deodorants can melt when it's hot and get too hard when it's cold |
| Stain-Free | ✅ | ❌ | Oils in stick deodorants leave yellow stains on shirts |
| Only Natural Fragrance | ✅ | ❌ | Artificial fragrances can be irritating to kids' skin, but unfortunately they're still widely used |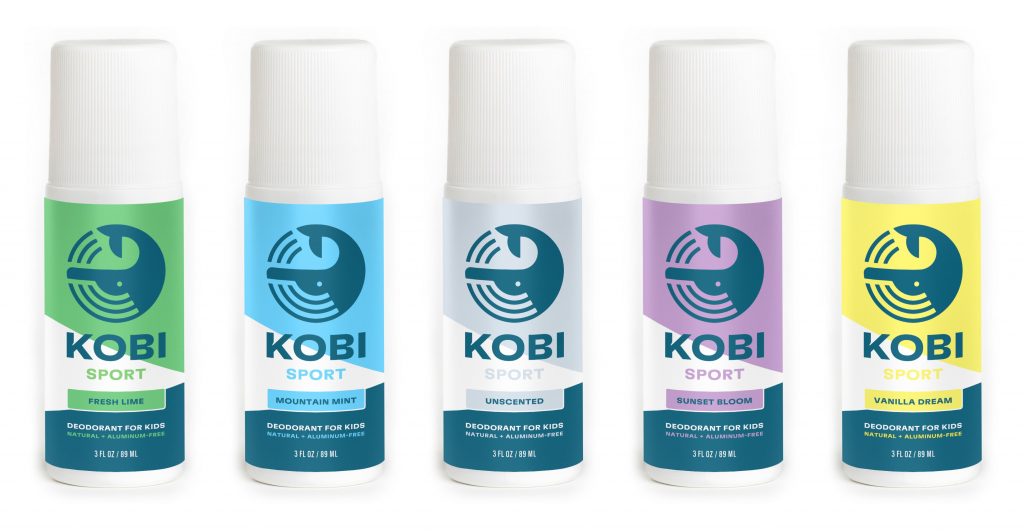 Kobi Sport Deodorant comes in 5 scent choices — two deodorants for boys, two deodorants for girls, and an Unscented version for kids with extra-sensitive skin (or just an extra-picky nose). Our deodorant is made in the USA by our team at our Chicago manufacturing facility, and it meets the strict "Beyond Clean Beauty" standards set forth by Whole Foods Market.
Try it out, then let us know what you think on Instagram!